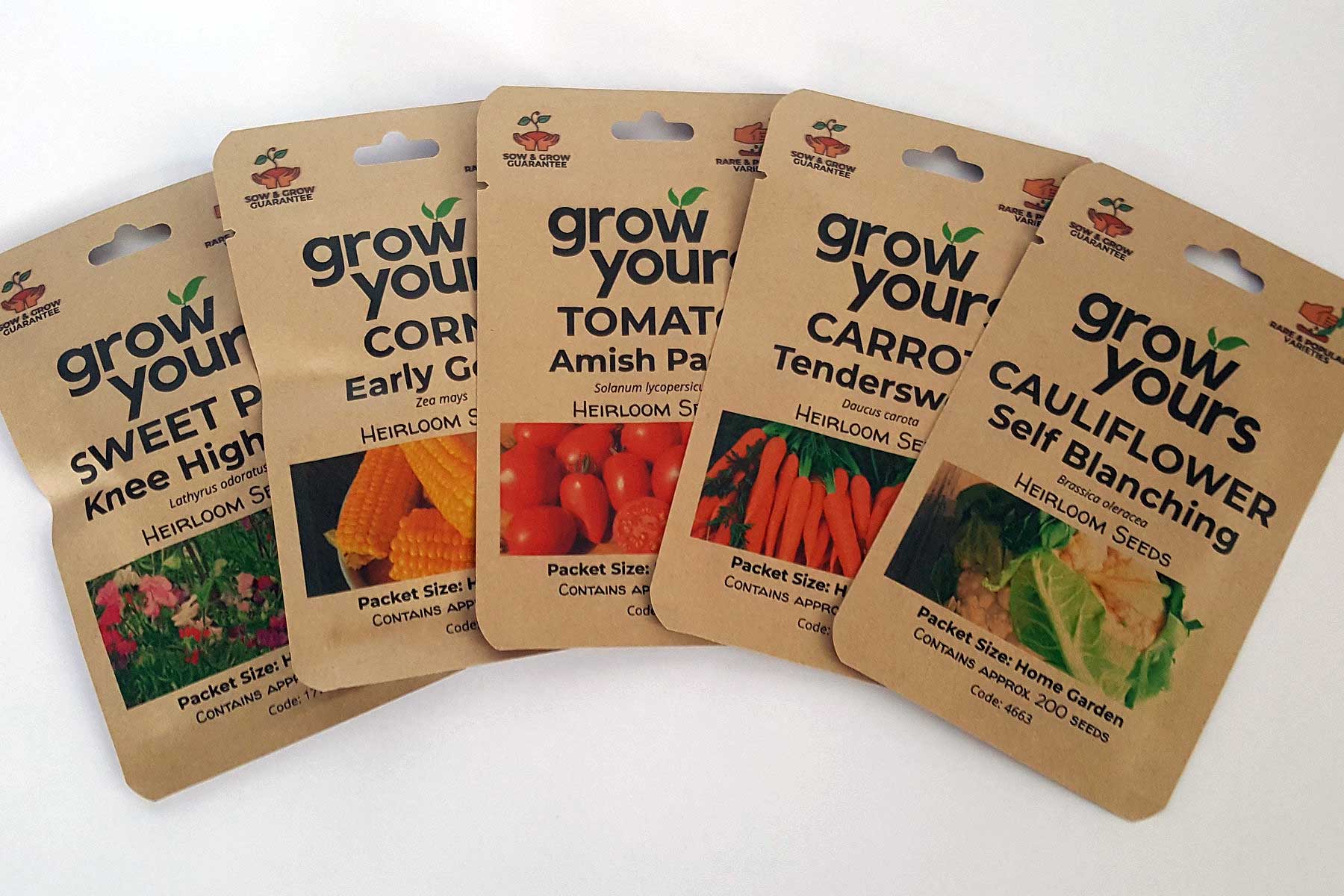 Proudly New Zealand owned heirloom seed supplier
Heirloom Vegetable Seeds for all of your gardening needs
Our online seed catalogue has you sorted for all seasons. We're working hard to add new and exciting seed varieties regularly. Proudly hand packaged in New Zealand made home compostable high-barrier pouches. We're proudly 100% Kiwi owned.
Available Now
Seed Potatoes
Check out our selection of potatoes and Māori potatoes for growing your own at home this spring.
Heirloom Vegetable Seeds
It's highly rewarding growing your own veggies no matter your level of gardening experience. All of our seeds come with helpful sowing tips and our sow and grow guarantee, so you can make the most of what you sow.
Heirloom Herb Seeds
Herbs are often prolific producers that can easily be grown from seed. A herb garden is arguably the best garden you can have.
Heirloom Flower Seeds
Growing your own flowers from seed at home is a great and cost effective way to beautify your garden, as well as providing many cut flowers.
Premium Heirloom Seeds that don't cost the earth...
All of our vegetable, herb and flower seeds are open-pollinated varieties 🌱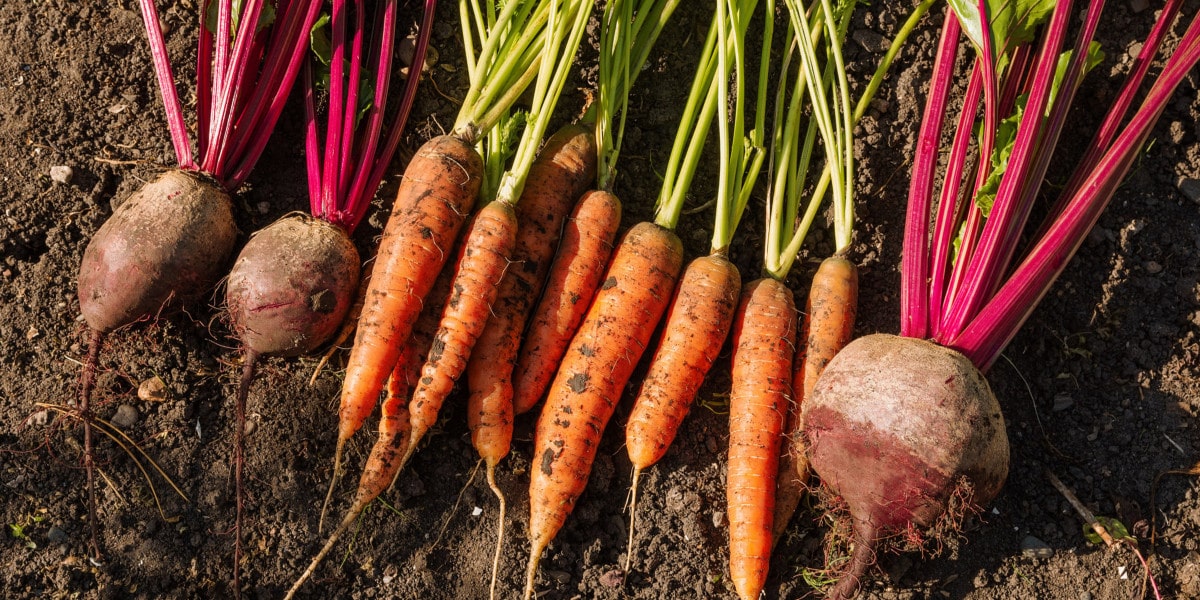 Blog Post:
Top 5 Easiest Vegetables to Grow from Seeds
Here are our top 5 picks for vegetable seeds that are easy to grow for home gardeners. These vegetables are all popular with families and cold weather tolerant so they're well suited for growing during autumn and winter.
Read more
Microgreens Seeds Available Now!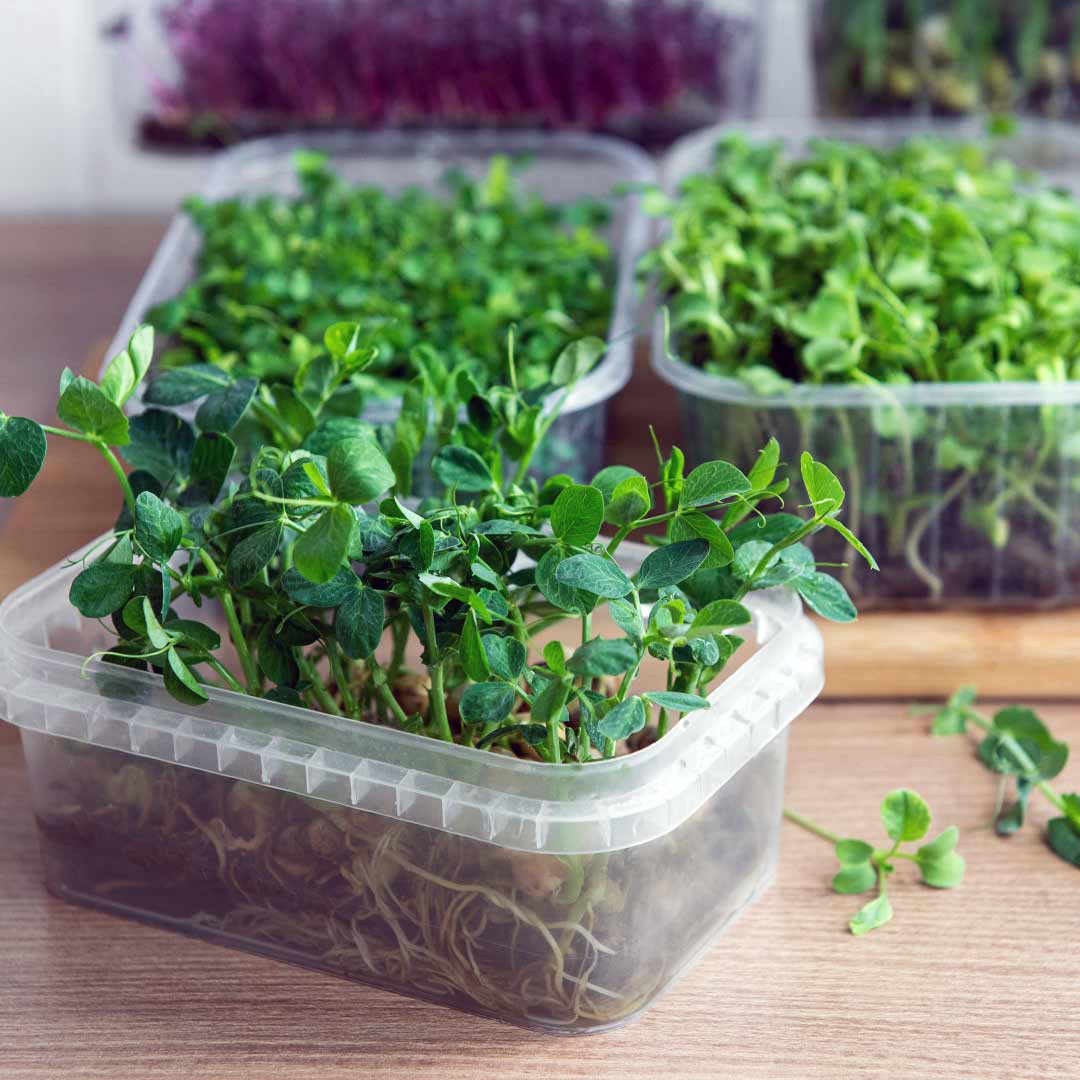 Microgreens
Gorgeous, flavourful and nutrient-dense
Growing microgreens is counter top gardening that you can do all year round, inexpensively and even if you have little space.
Increasingly popular as they're relatively easy to grow and a year round crop with a fast turn around.
Their small leaves add a burst of flavour and colour to your dishes, plus strong nutritional value as they're packed with vitamins and minerals.
Here's what some of our customers think:
Hi there... I must say that I am impressed with quality of your pkts and the amount of seeds in each. Keep up with the great pride you must have in your work.

– Jude

Manawatu
The seeds arrived this morning! I'm so happy and am looking forward to sow! Thank you for what you do. And how efficiently you are with sending things.

– Barbara

Auckland
Hi... I just wanted to say how impressed I was with the website, the easy ordering and very fast delivery... Thank you again and we will certainly place our next order with you.

– Helen

Canterbury
Thank you so much, very happy with my purchase and fast delivery.


– Sue

Northland
THE SEEDS ARRIVED! ... excited to get my winter garden going. The speed they arrived at was pleasantly surprising. Your customer service is brilliant. Thanks muchly.

– Kelly

Manawatu
Amazing service - love the packaging! Thank you so much x

– Carla

Auckland
Hi there, I just wanted to say – this is an awesome service and the seeds are fantastic!! Thank you so much

– Louisa

Canterbury
My spinach seeds arrived today!! Soo impressed with your presentation thanks and information 'on the packet'... I'll be back.

– Jeanette

Nelson
I am SO impressed with your customer service & delivery time. I will definitely be a returning customer. Thank you very much.

– Leanne

Kerikeri
Heritage Seed Varieties
Heirloom seed varieties are often many decades old, and offer great diversity in their shapes, sizes, colours and flavours. All of our seeds are naturally pollinated varieties that can be saved for re-growing again and again if you'd like.
Unbeatable Value
Save money by growing your own gourmet vegetables and herbs from seeds.
We offer great value with healthy seed counts in each packet. Plus get even more for your money with our Food Forest and Bulk sized seed packets available on several popular varieties - see here.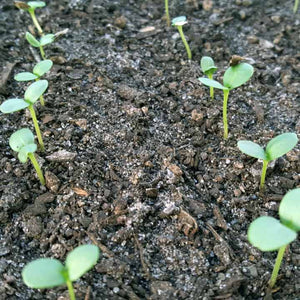 Sowing Tips Included
We provide key sowing tips with all of our seed packets, so you can experience the joy of learning to grow your own food at home.

Start with a small growing patch or balcony garden and you'll be pleasantly surprised how much you get back out of it.

Get ahead of the cost of living crunch by growing your own gourmet vegetables now.
Read our growing from seed guide here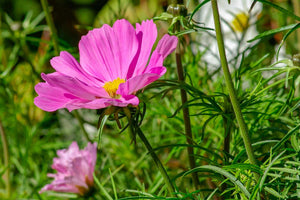 Sow and Grow Guarantee
We're proud to back all of our orders with our sow and grow guarantee. Our seed packets are carefully packed by hand in Auckland, NZ with premium heirloom vegetable, herb and flower seeds.
Learn more about our commitment to our customers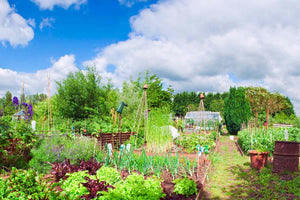 Premium Heirloom Vegetable Seeds
All of our seeds are untreated and non-GMO.

We're proud to offer heirloom seeds for a sustainable food supply. We believe everyone should have access to nutrient-dense, delicious and affordable food all year round.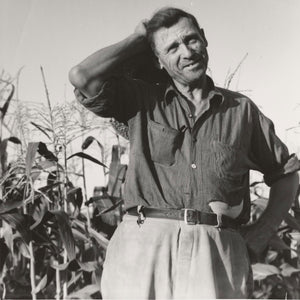 Proudly NZ Owned
Thank you for shopping with us and supporting our small family business. We have a passion for sourcing, growing and sharing heirloom vegetable seed varieties, and we're excited to keep expanding our catalogue with rare heritage varieties for more New Zealanders to enjoy.
Read more about Grow YOurs
Purchase A Gift Card Here
Gift Cards
By purchasing a digital gift card for Grow Yours you can give someone you care about a voucher to spend online at our website www.growyours.nz
Buy Gift Card
We specialise in heirloom vegetable, herb and flower seeds for New Zealand gardeners.
All of our seeds are untreated and non-GMO.
Some of our seeds are grown locally and some are sourced from trusted international suppliers. We grow as much of our seed as we can in New Zealand, and as our catalogue keeps expanding we're continually working to produce more seeds here locally.
Given the rare nature of many of the seeds that we offer and the challenges involved with producing various different heirloom seed varieties, we work with many trusted parties to be able to offer all of the rare varieties in our seed catalogue.
No need to worry - everything in life involves some trial and error, and gardening is highly rewarding!
You don't need fancy equipment to get seeds started – some soil, moisture and suitable temperature conditions to get your seed germination underway, and then bloom just like magic - a short time later you should have small seedlings to look after and enjoy.
Each of our seed varieties come with key sowing tips to help you get the most from what you sow, and we back all orders with our sow and grow guarantee.
We regularly test our seeds to ensure freshness so you shouldn't have any issues, however if you do find some seeds aren't up to scratch please let us know asap so we can help out. We back all orders with our sow and grow guarantee.
We offer free shipping for all orders $40+.
Our urban delivery fee is $4.50, and our rural delivery fee is $7.00.
We ship New Zealand wide daily, Monday to Friday.
The place to be, for Heirloom Seeds ©